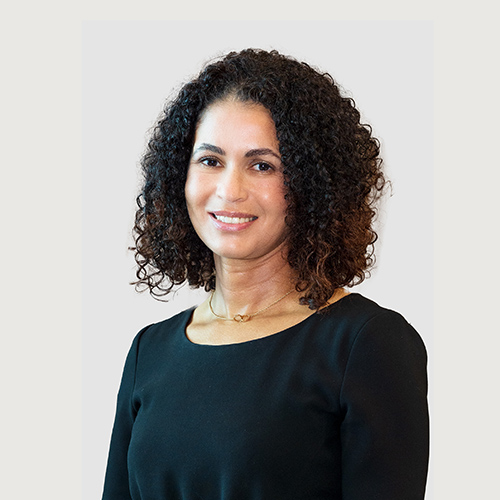 Dr. Nadia Najjari
Medical Director – Consultant Reproductive Medicine and Infertility
Nationality:
German

spoken Languages:
Arabic, English, German and French

Dr. Nadia has more than 20years of experience, having  worked as a physician in some of the leading healthcare organizations in Germany and United Arab Emirates.
Dr. Nadia's experience in reproductive medicine spans more than 15 years, including working as Deputy Director in Offenbach, Germany, and in the UAE, including a role as Head of Department and consultant in an esteemed Fertility in Abu Dhabi from 2018-2021. She is Subject Matter Expert (SME) in Infertility/IVF and Embryology working for DOH (Department Of Health) since 2018.
Dr. Nadia graduated her PhD magna cum laude from RWTH Aachen University, Germany, in 2001 following on from her  medical training at the University of Regensburg and RWTH Aachen, Germany.
Education:
In March 2021, she received her Certificate of Achievement in "Fundamentals – Genetics" from Harvard Medical School. She also received her Embryology Certificate (ASRM) in July 2020.
Membership:
Dr Nadia is a member of the following  Societies:
European Society of Human Reproduction and Embryology
American Society for Reproductive Medicine
German Society of Gynecology and Obstetrics
German Society of Ultrasound and Medicine
German Menopause Society,
German Society of Anti-Aging-Medicine.
Editorial board member of update in reproductive medicine
Areas of Interest:
Dr Nadia has a special interest in IVF segmentation to improve implantation success as well as Recurrent implantation failure, recurrent miscarriage, fertility preservation before cytotoxic therapy, endometriosis, hormonal imbalances and genetic disorders.